James Bay Square
Check Availability
From$980
Ad: 160882
Apartment
425 Simcoe Street
Victoria, Victoria And Area, BC
Bedrooms1 Bathrooms1
Description
$500 Move In Bonus OR Last Months Rent Free!
OPEN WEEKDAYS FROM 9:00 A.M. TO 5:00 P.M. AND WEEKENDS FROM 9:00 A.M. TO 5:00 P.M. EVENING SHOWINGS AVAILABLE. Centrally located in the heart of James Bay, James Bay Square offers a wide variety of amenities from our merchants located on the street level. For our residents these services are simply an elevator ride away! Three blocks from the Parliament Buildings and Dallas Road, some of our suites have a full view of the Strait of Juan de Fuca, and others a view of downtown Victoria. Laundry facilities on each floor, an indoor swimming pool, sauna, exercise room and underground parking, our residents need go no further to find what they need. Our full time, on site staff maintain James Bay Square to the highest possible standards. We hope you will consider making this your home too.

Neighbourhood Description

Shop for your groceries at Thrifty Foods, see a good movie at either the Destination Cinema or the National Georgraphic Imax Theatre. If you don't feel like cooking you can enjoy the food at the Heron Rock Bistro or James Bay Fish & Chips. Dallas Road and the most spectacular views in Victoria are a short walk from James Bay Square. Downtown Victoria is also a short walk or bus ride from James Bay Square
---
Brought to you by
CAPREIT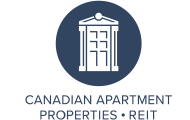 ---
:: Click here for additional CAPREIT property rentals in the area ::
---
As one of Canada's largest owners of multi-family rental communities, Canadian Apartment Properties Real Estate Investment Trust (CAPREIT) is committed to providing safe, secure and comfortable accommodation throughout our portfolio of well-managed and attractive apartments, townhouses and land-lease communities.
With 28,807 apartments and townhouses across Canada, and a strong presence in or near most major urban cities we offer a full range of well maintained, high-quality rental accommodations tailored to meet our residents' needs at very competitive rates.
---
At CAPREIT - there's a home for everyone.